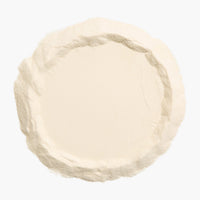 What are the benefits?
Meet Women's Best Collagen Peptides Plus – the ultimate solution for healthy and radiant skin, hair, and nails. Our expertly crafted formula combines the power of collagen peptides, hyaluronic acid, and vitamin C for an enhanced synergistic effect.
Collagen peptides are the building blocks of collagen production in the body, and collagen is an essential protein that supports the health and strength of your skin, bones, cartilage, and more. Our formula contains a potent blend of collagen peptides that helps support your body's natural collagen production and maintain its elasticity and regeneration.
Numerous scientific studies have shown the positive effects of collagen, including its ability to inhibit degeneration and stimulate regeneration of articular cartilage. Clinical studies consistently demonstrate strong effects on skin regeneration, hydration, and elasticity with collagen hydrolysate containing short-chain collagen peptides. It can significantly reduce wrinkles and improve the skin's appearance.
We include hyaluronic acid in our formula to help support skin, connective tissue, and joint mobility. Hyaluronic acid is a natural component of the human body, which naturally decreases with age.
We've also added vitamin C because it is a powerful antioxidant that supports collagen formation in bones, cartilage, skin, and teeth. Vitamin C helps protect cells from oxidative stress and supports your immune system.
Thanks to these three key ingredients, our Women's Best Collagen Peptides Plus is an all-around health and beauty solution to help you maintain your youthful glow and overall health.
How do I take it?
Recommended use:
Mix 1–2 scoops (10–20 g) with 250 ml of water, fruit juice, coffee or other hot or cold liquid of your choice. Our Collagen Peptides Plus is ideal for mixing into oatmeal, soups, sauces or smoothies. You can also add it to other Women's Best supplements like BCAA, Fit Pro Whey Protein, or Creatine to boost nutrient content.
For optimal results:
Take at least 2 scoops (20 g) of Women's Best Collagen Peptides Plus daily.
Ingredients
Hydrolyzed, grass-fed and pasture-raised collagen from bovine, sodium hyaluronic acid, calcium ascorbate (vitamin C).
Nutritional value per 100 g
Energy

1689 kJ / 397 kcal

Fat

< 0.1 g

of which saturated fats

< 0.1 g

Carbohydrates

< 0.1 g

Protein

98.8 g

Salt

0.82 g
Nutritional value per 20 g
Energy

337 kJ / 79.5 kcal

Fat

< 0.1 g

of which saturated fats

< 0.1 g

Carbohydrates

< 0.1 g

Protein

19.8 g

Salt

0.16 g
Nutritional value per 10 g
Energy

169 kJ / 40 kcal

Fat

< 0.1 g

of which saturated fats

< 0.1 g

Carbohydrates

< 0.1 g

Protein

9.9 g

Salt

0.8 g
More collagen. Fewer wrinkles.
As we age, our skin naturally undergoes a gradual reduction in collagen production, leading to dryness, loss of elasticity, and the formation of wrinkles. Additionally, external factors such as UV radiation, smoking, stress, and an unhealthy diet can accelerate collagen breakdown.
Women's Best Collagen Peptides Plus is a powerful solution to counteract the aging process of the skin. A daily dose of collagen promotes the regeneration of skin cells and stimulates the production of the body's own collagen by reinforcing the intact collagen scaffold. As a result, your skin appears fresher and healthier.